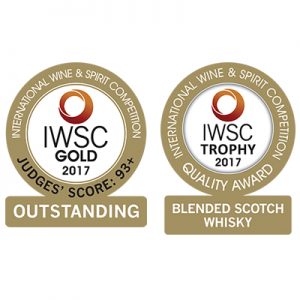 Syndicate 58/6 takes Gold Outstanding and Blended Scotch Whisky Trophy at IWSC Awards 2017
Judges Tasting Notes:
Oh so sweet aromas of rich, thick and sticky marzipan smeared over golden syrup sponge. An equally rich palate is joined by ripe bananas, hazelnut and praline. A bounty of beauty, silky and sensual – exquisite.